Rooms & Prices
Our hotel has different room catgegories
Studio
Multi-bed rooms for up 4 or 5 people. You sleep on two levels in a spacious room with a balcony facing the forest. Equipped with a double bed on the gallery a ground-level box-spring bed.
Business room
Double or single room with balcony facing the forest.
Standard room
3-bed, double and single rooms without balcony, some facing the street.
Appartement
Consisting of 2 or 3 associated single or double rooms, a shared bathroom and common room.
Room facilities:
The rooms are equipped with desk, seating furniture, shower or bath, WC hairdryer, make-up-mirror, telephone, satellite-TV, WLAN,….
The room rate includes use of the car park, sauna, pool and the hotel´s leisure facilities. Motorbikes and bicycles can be parked in the barn without extra charge.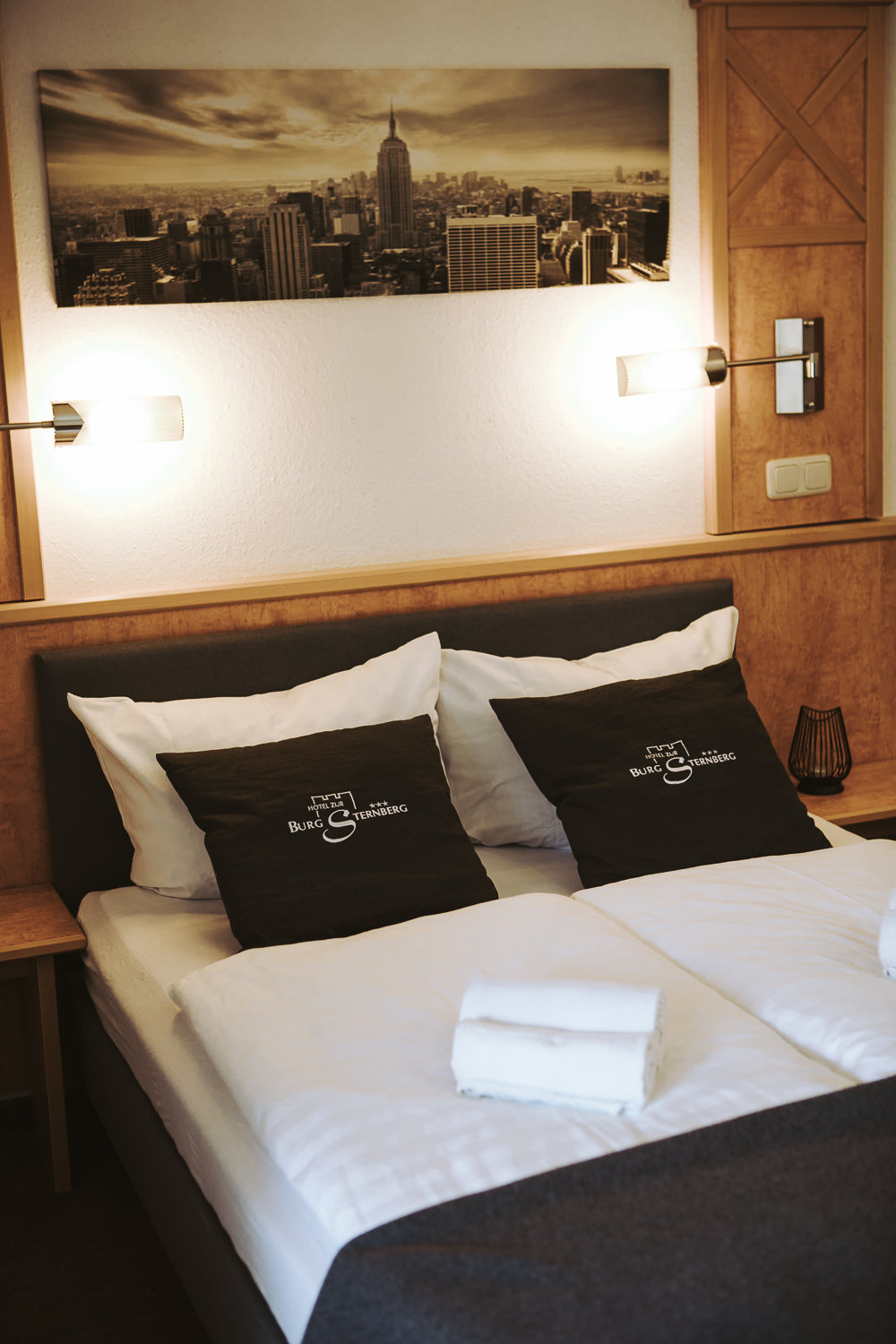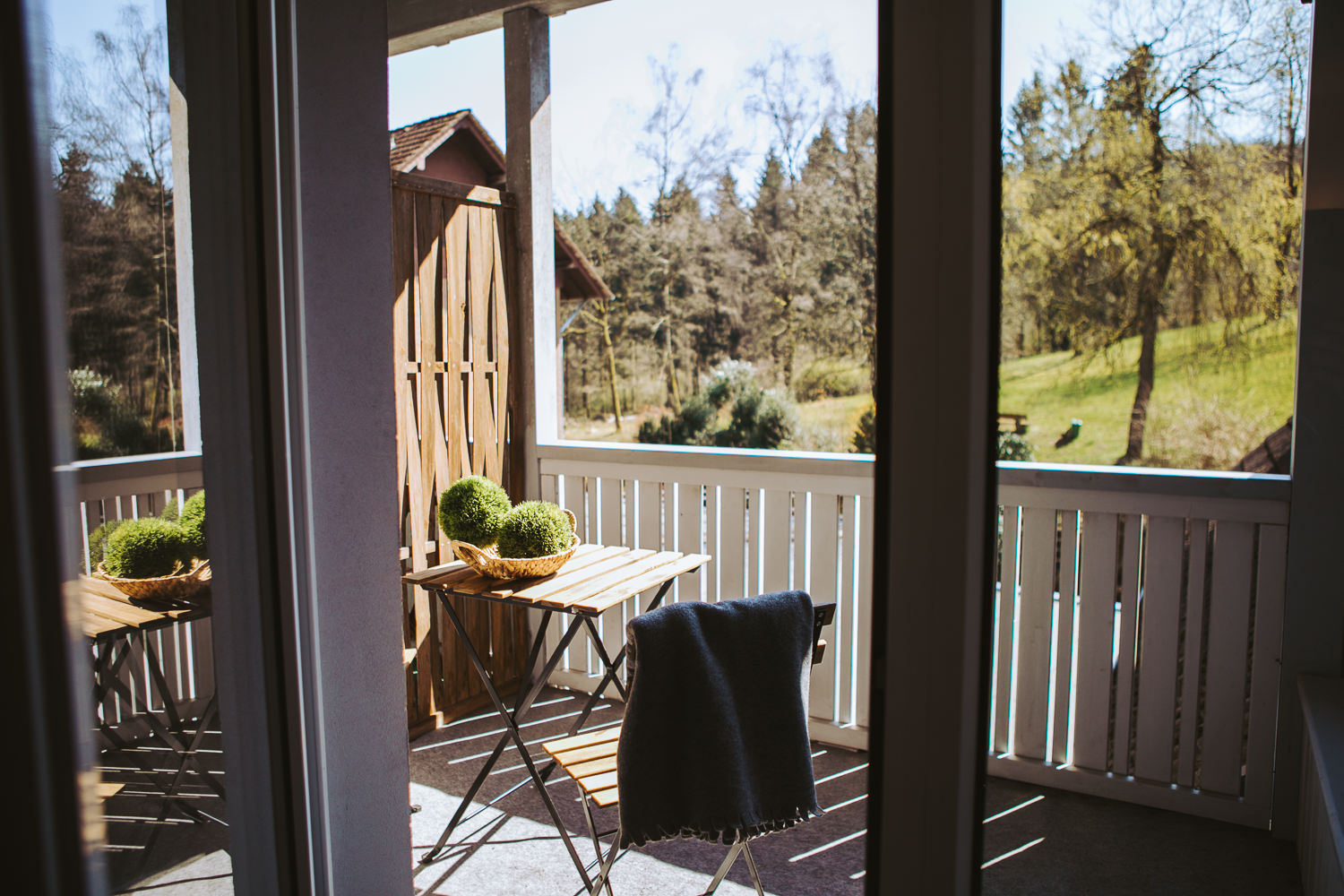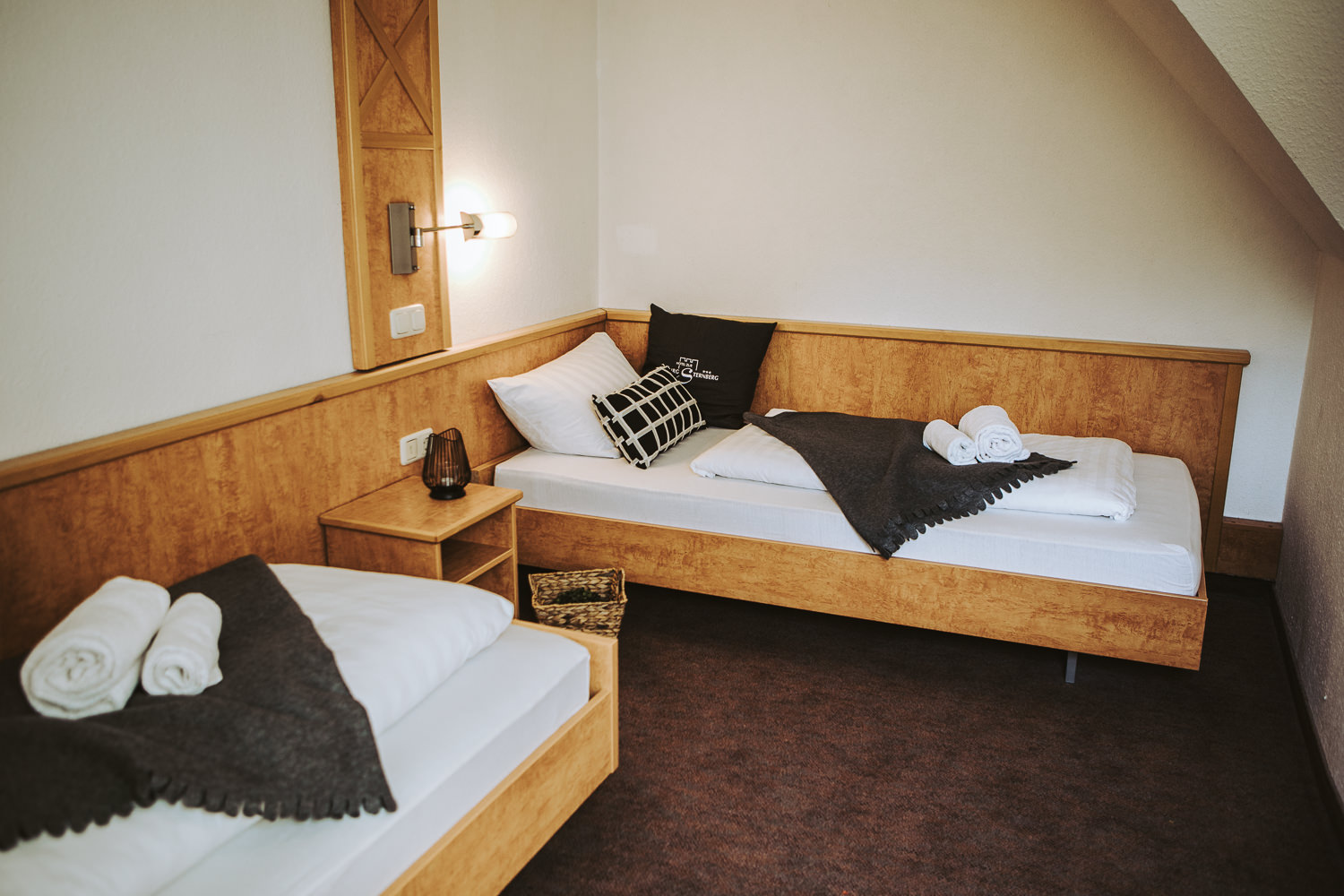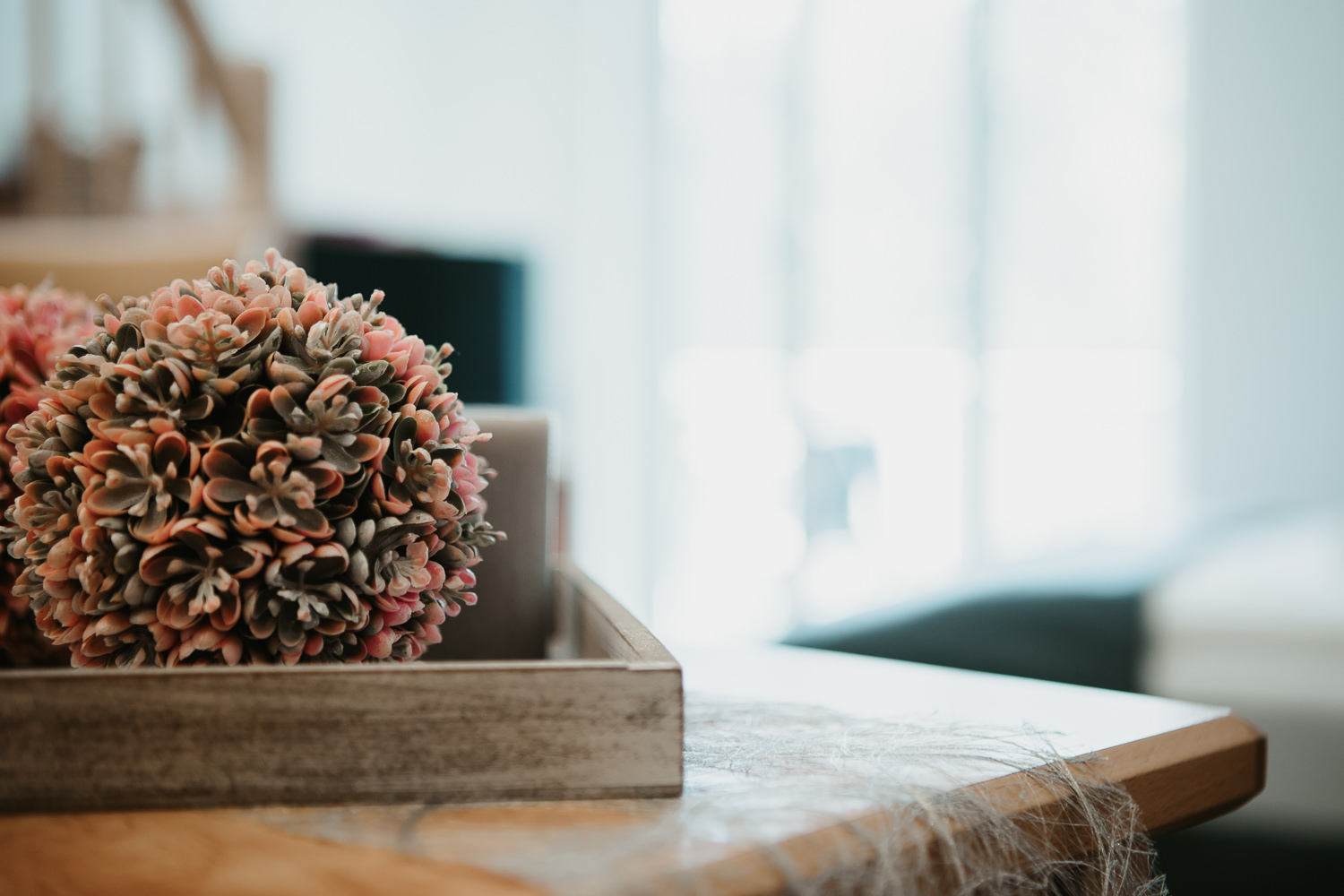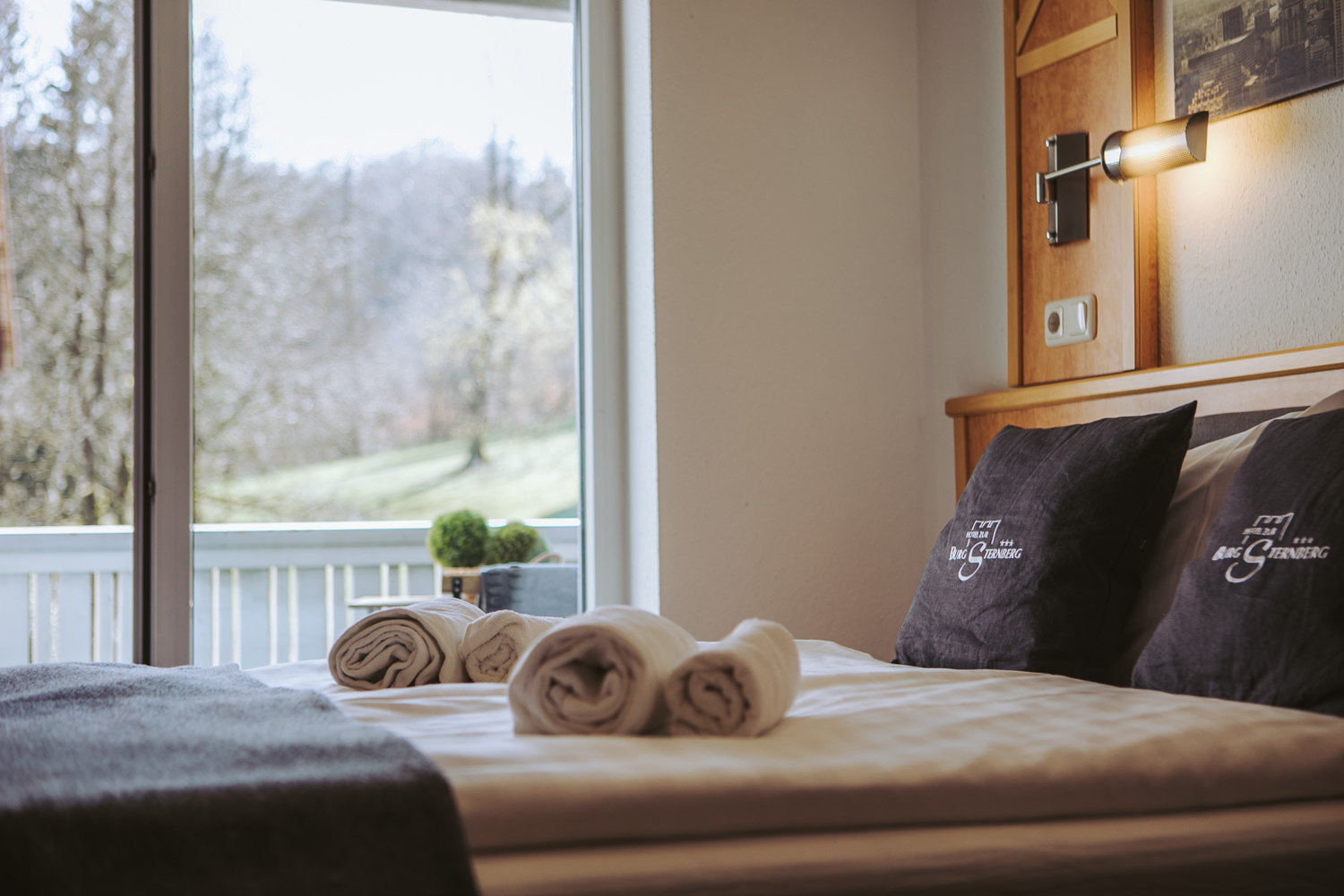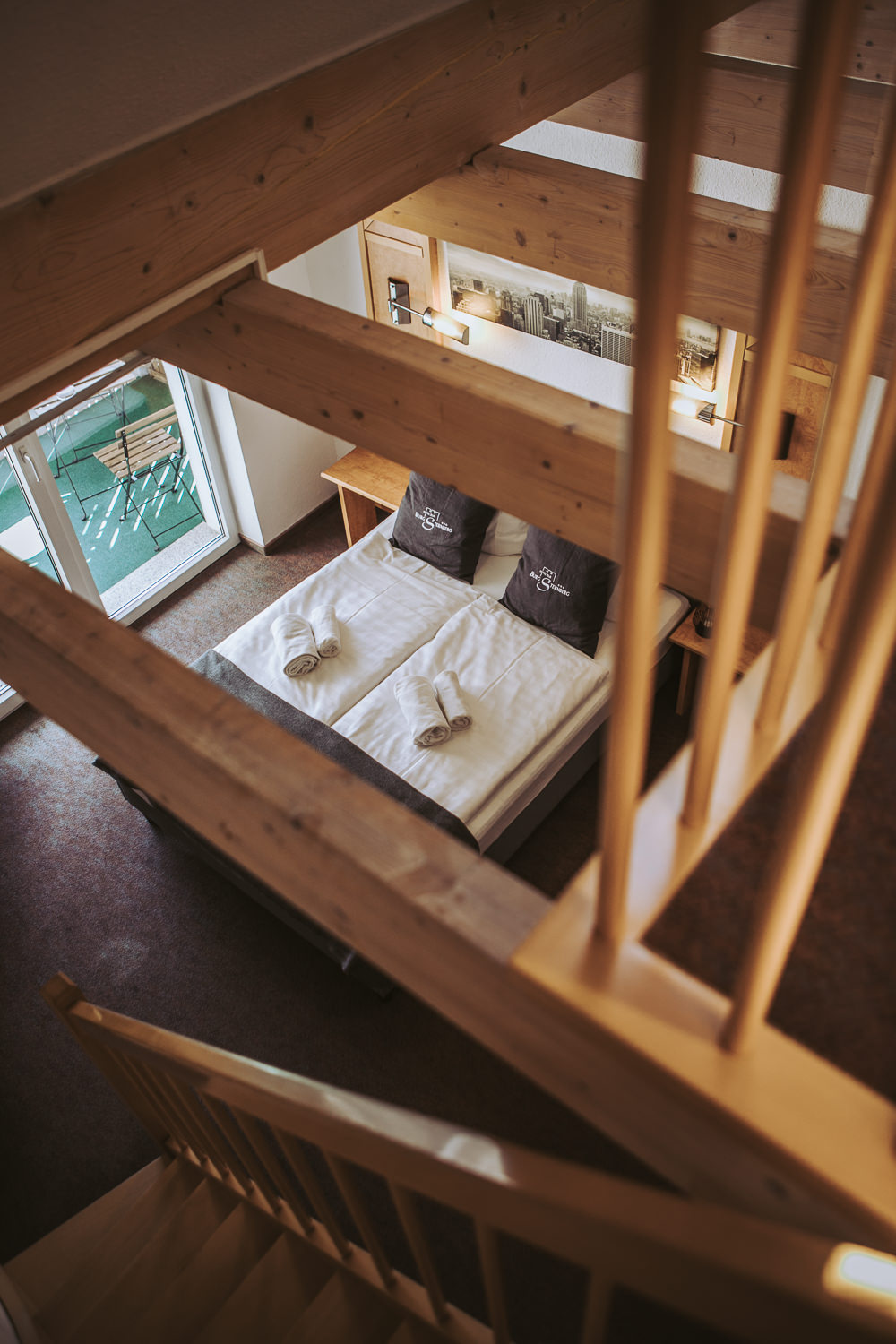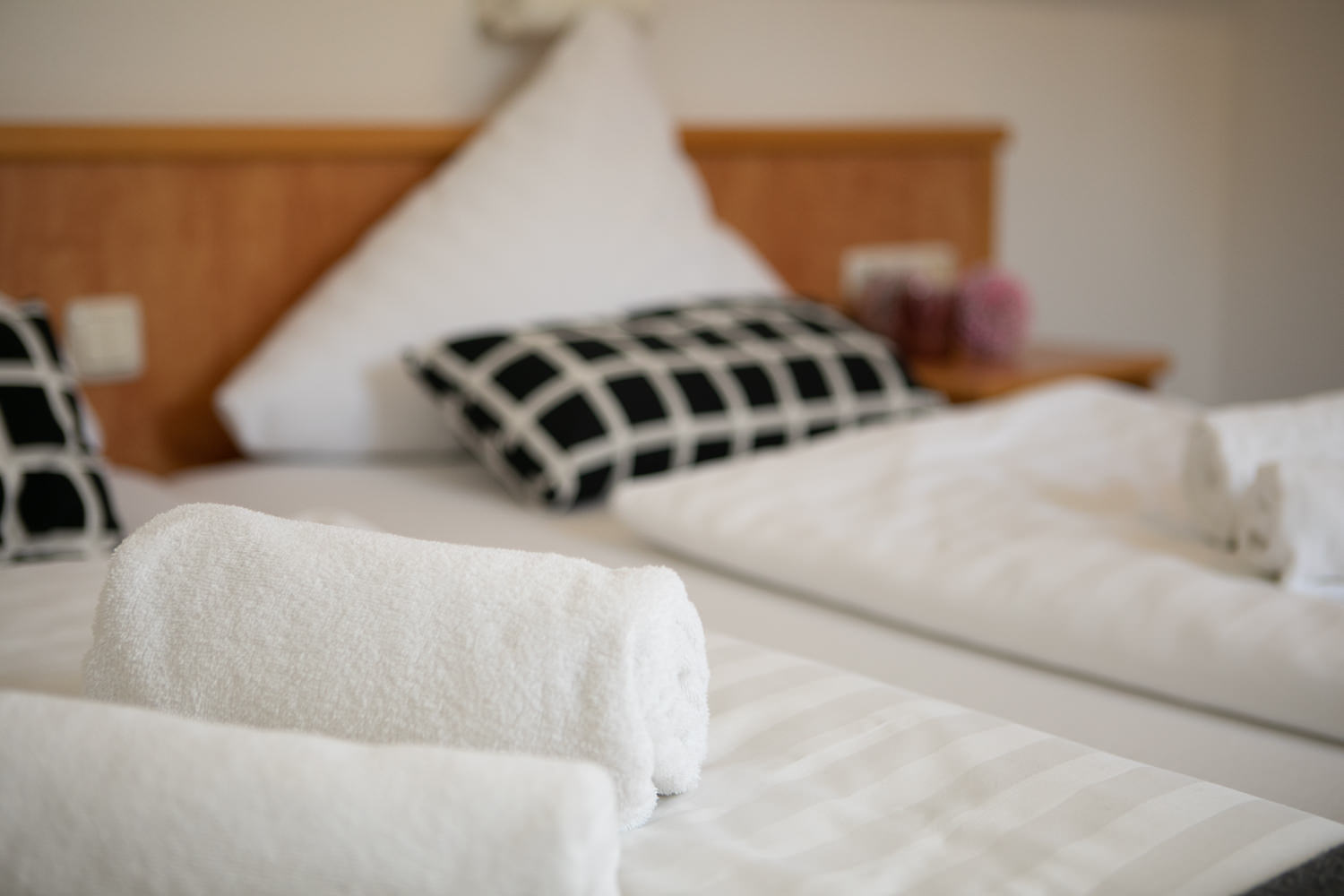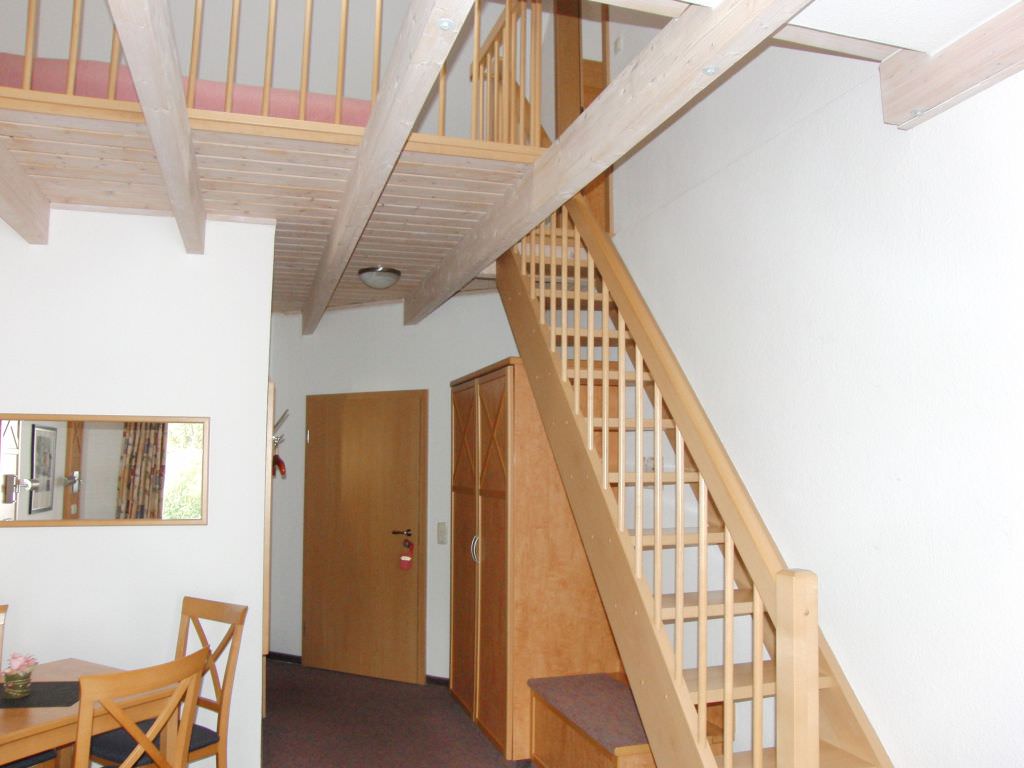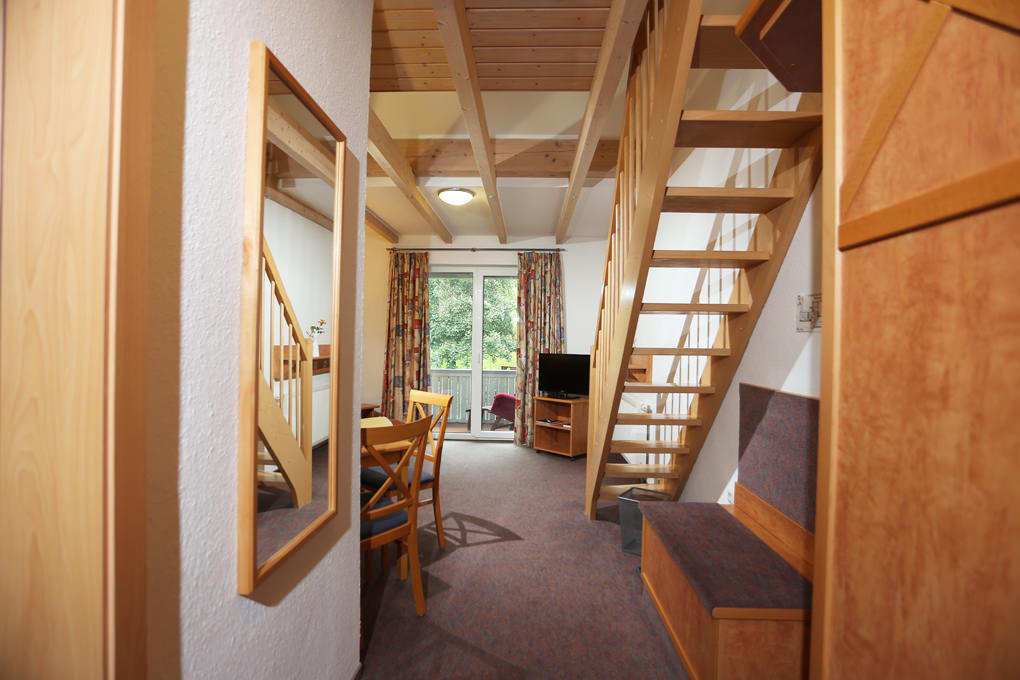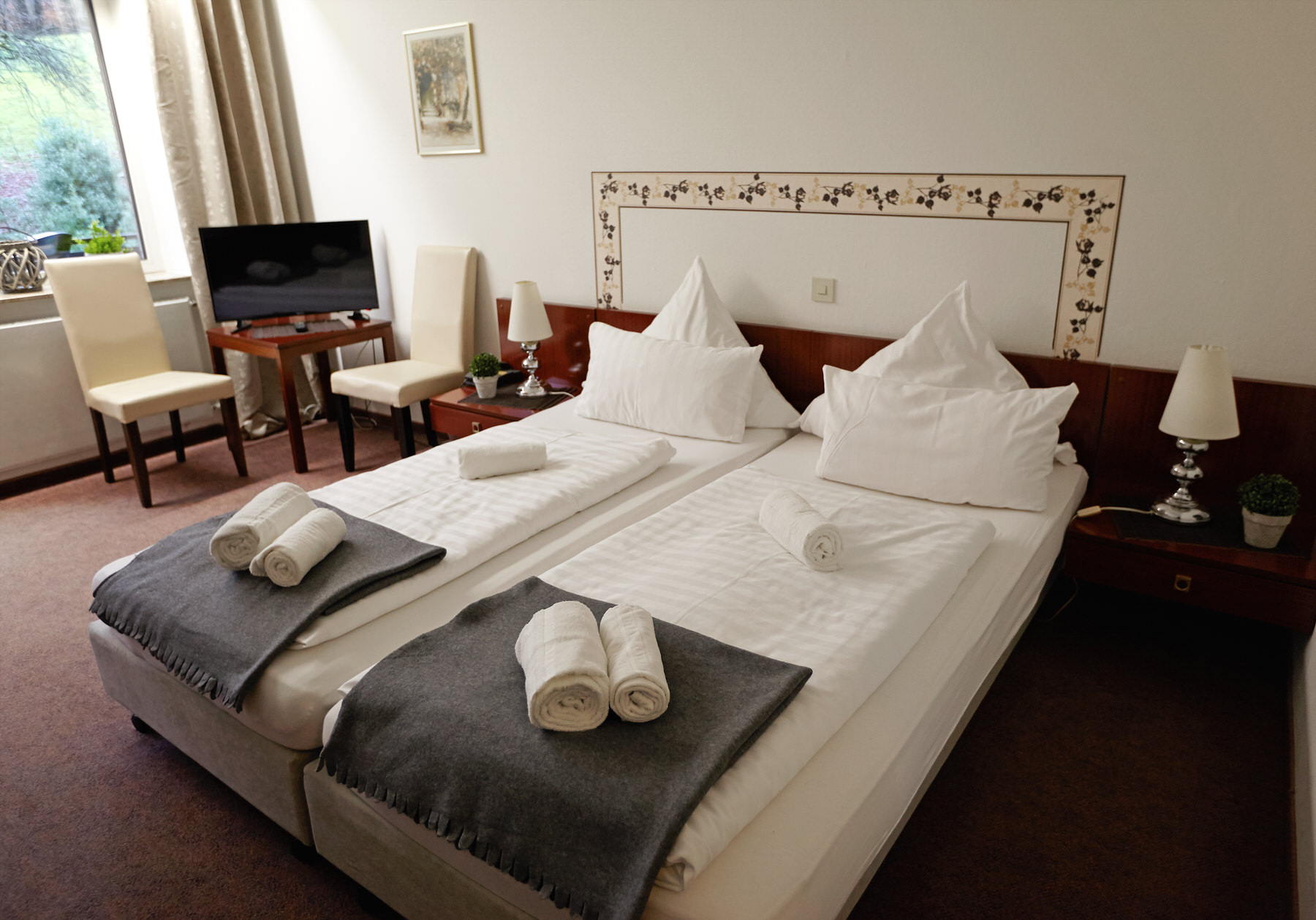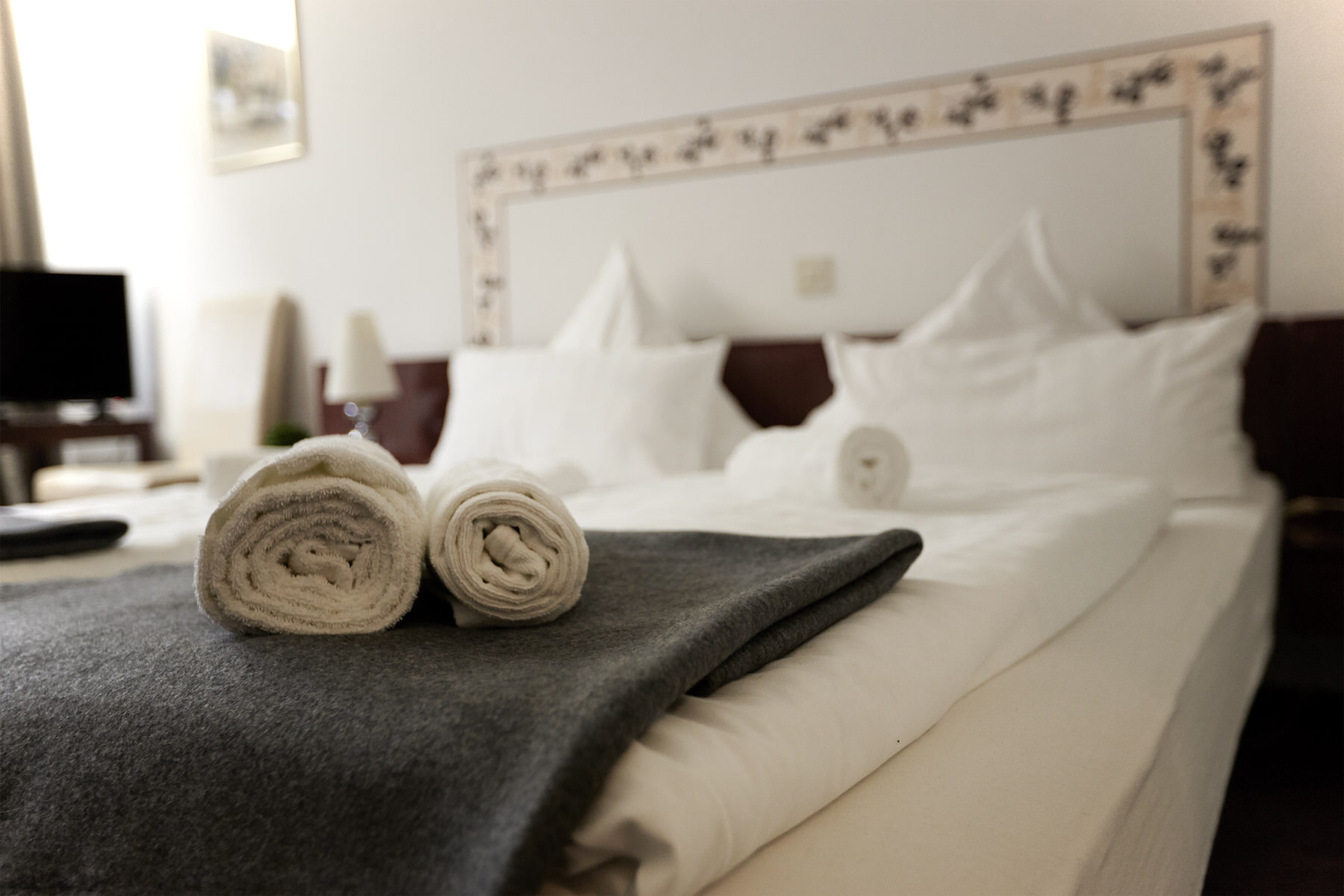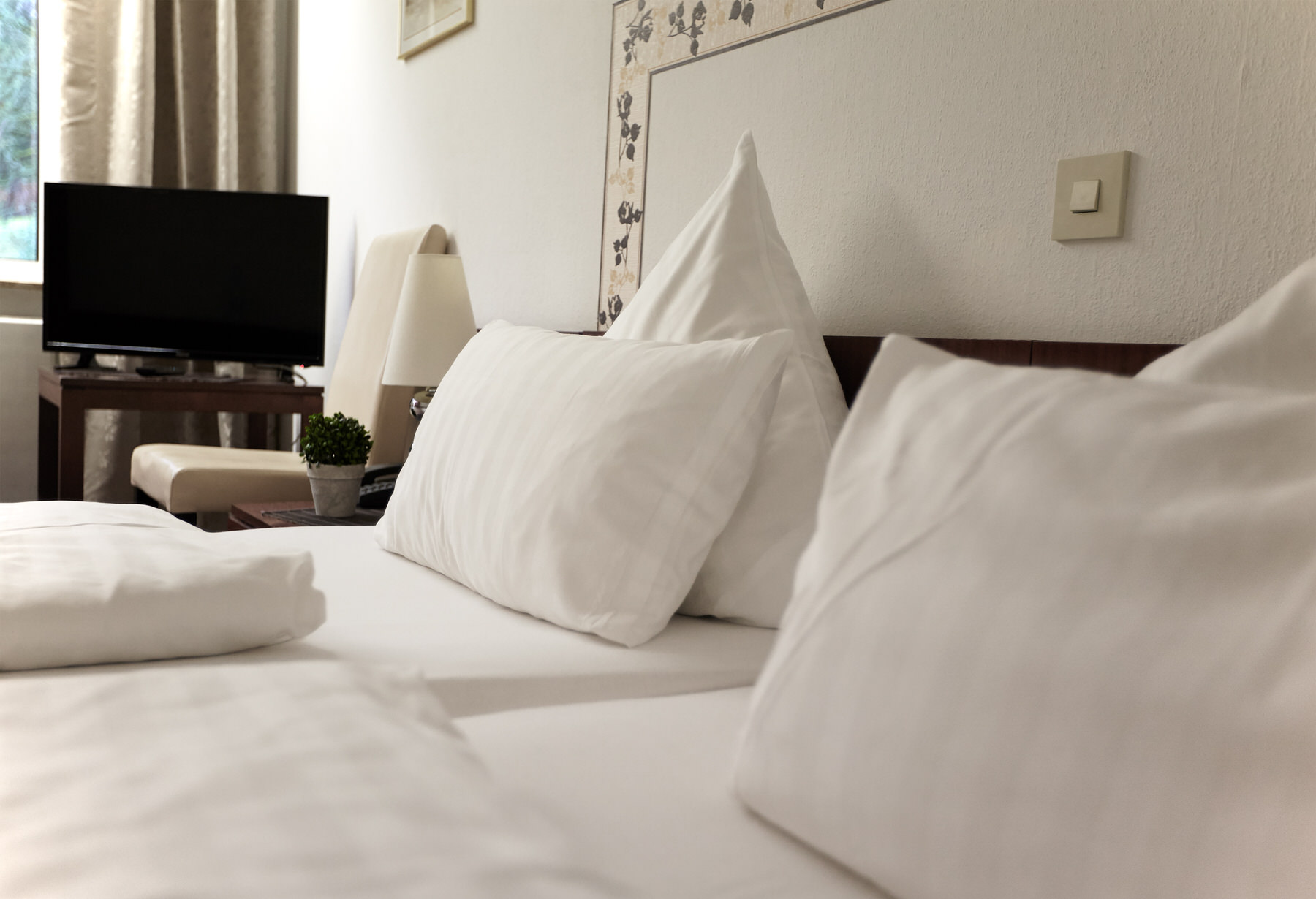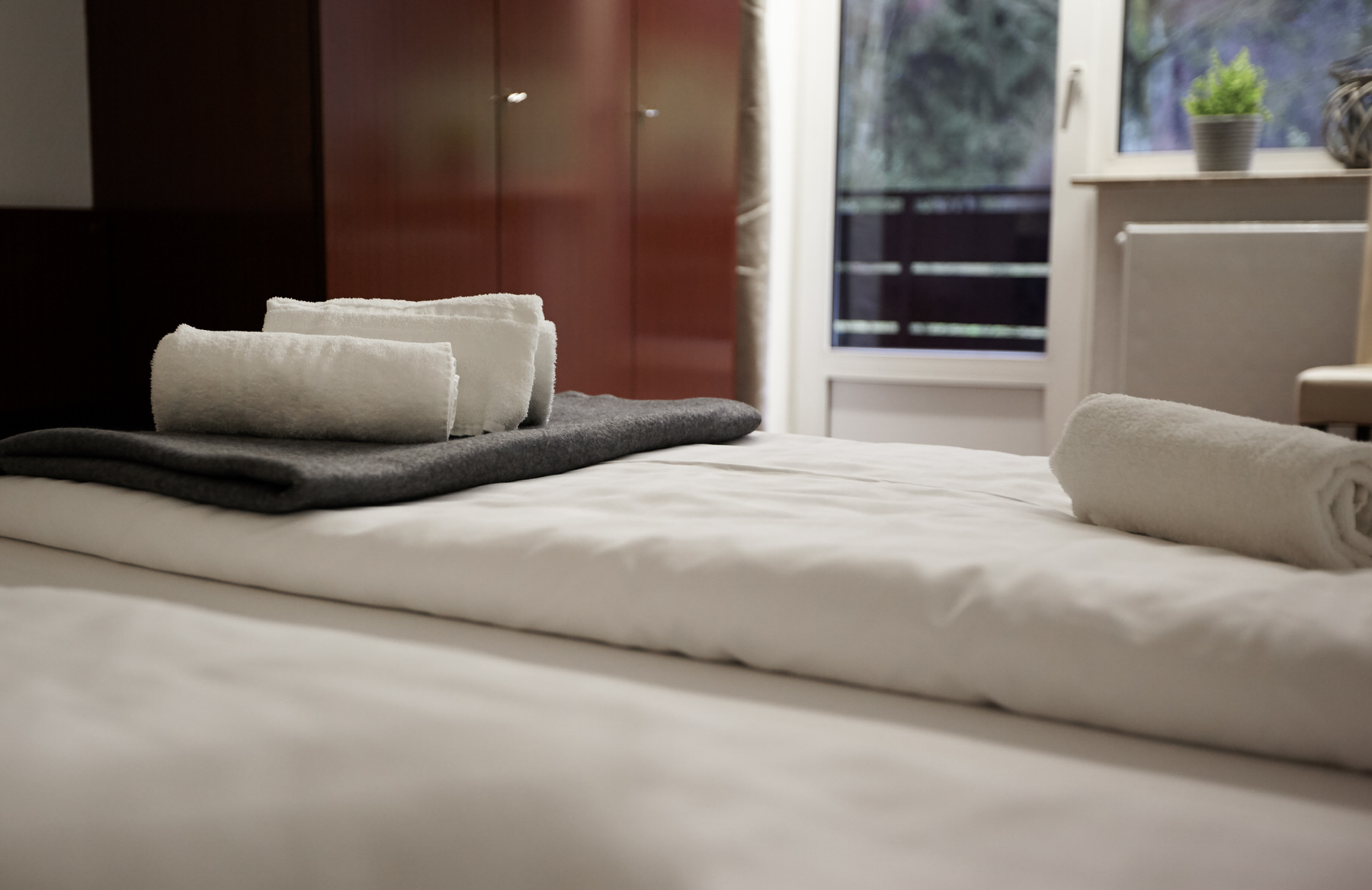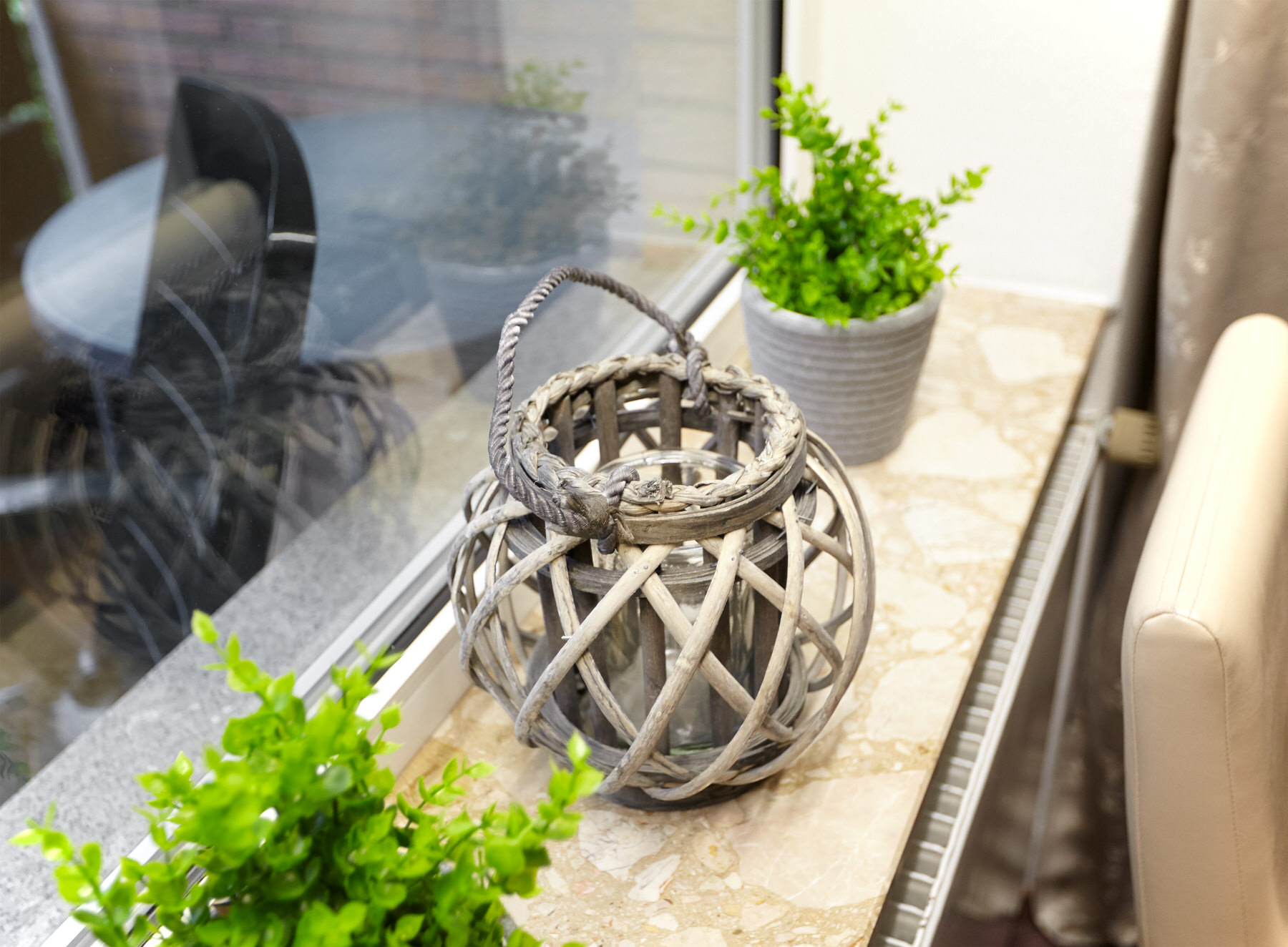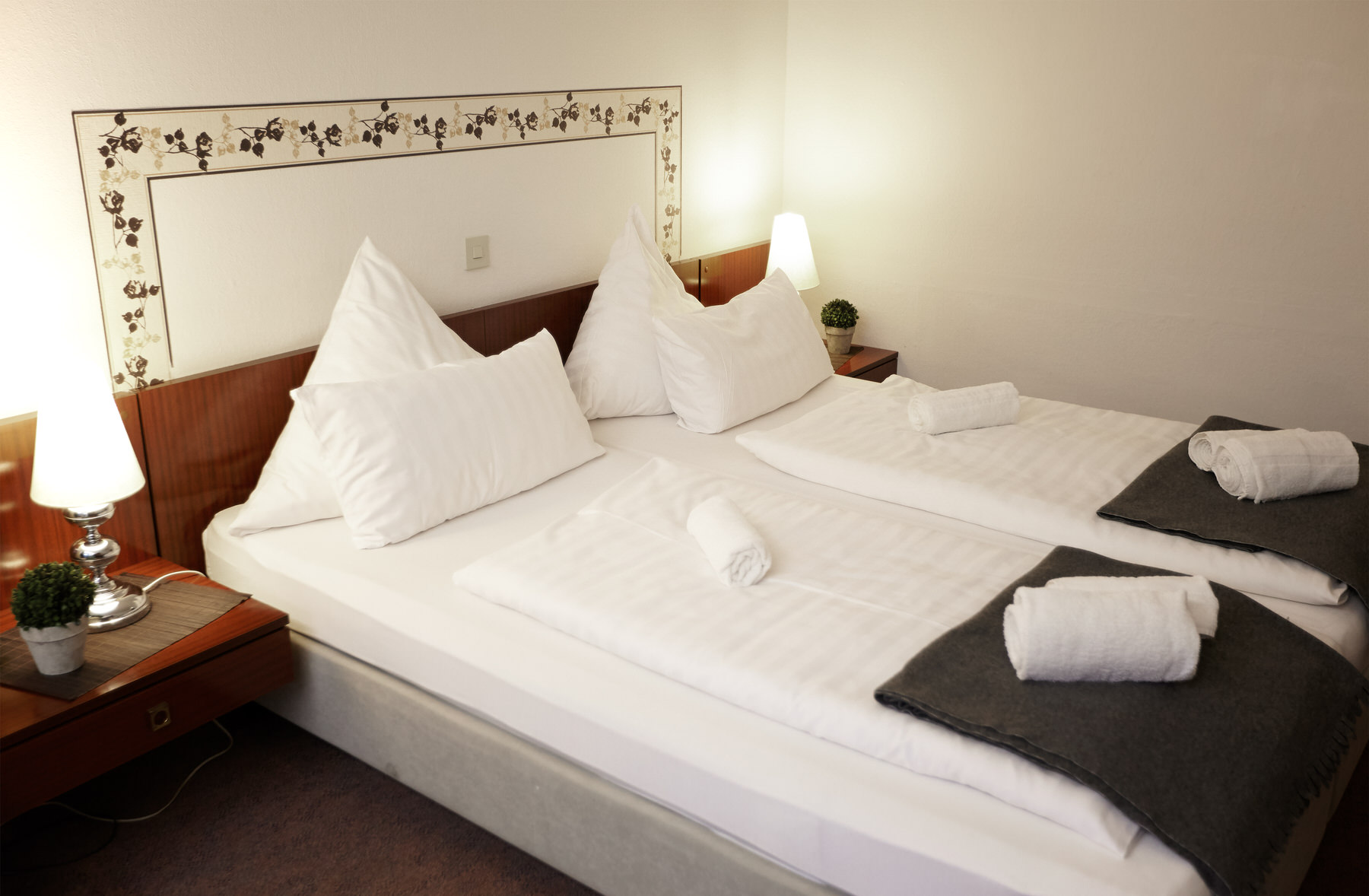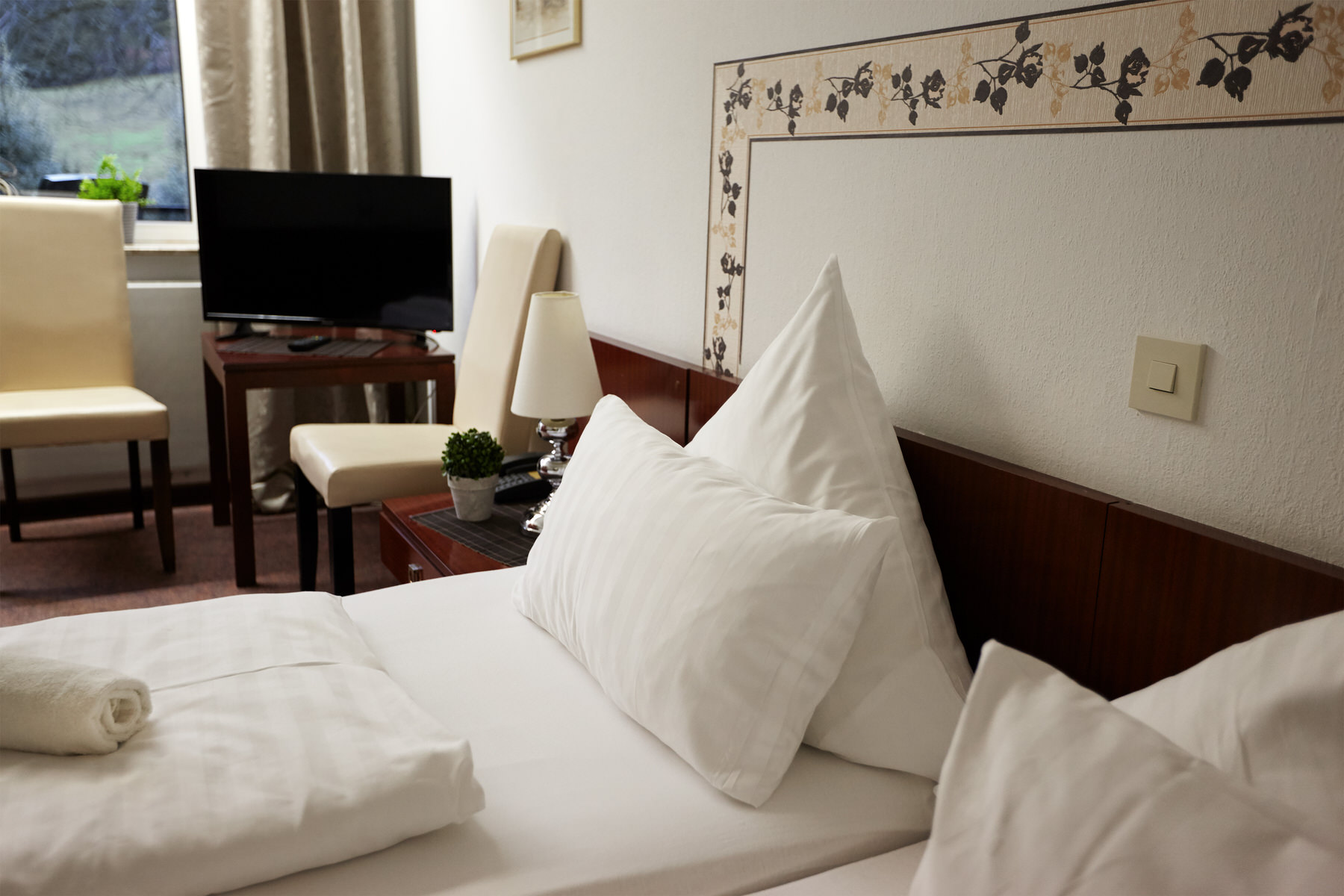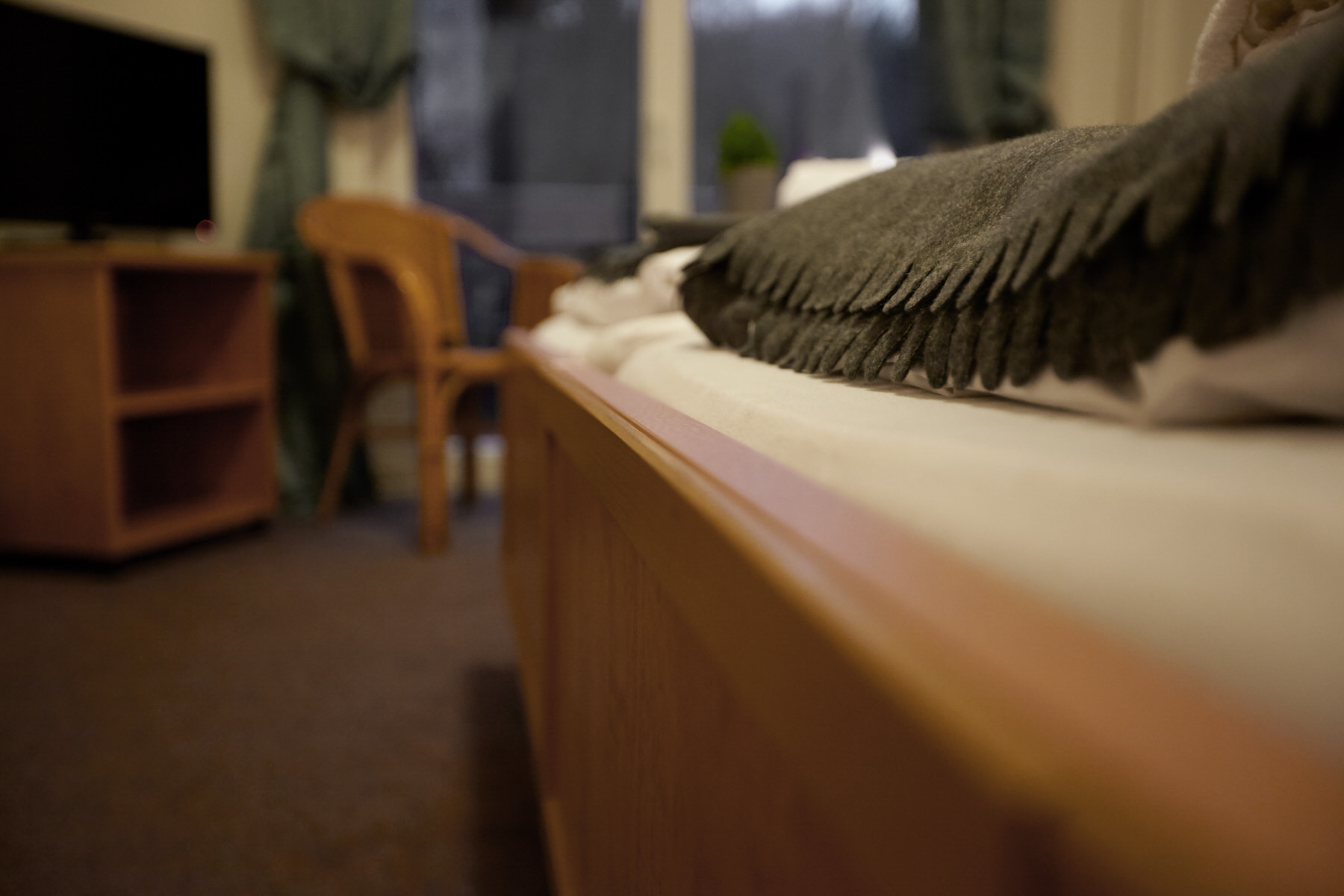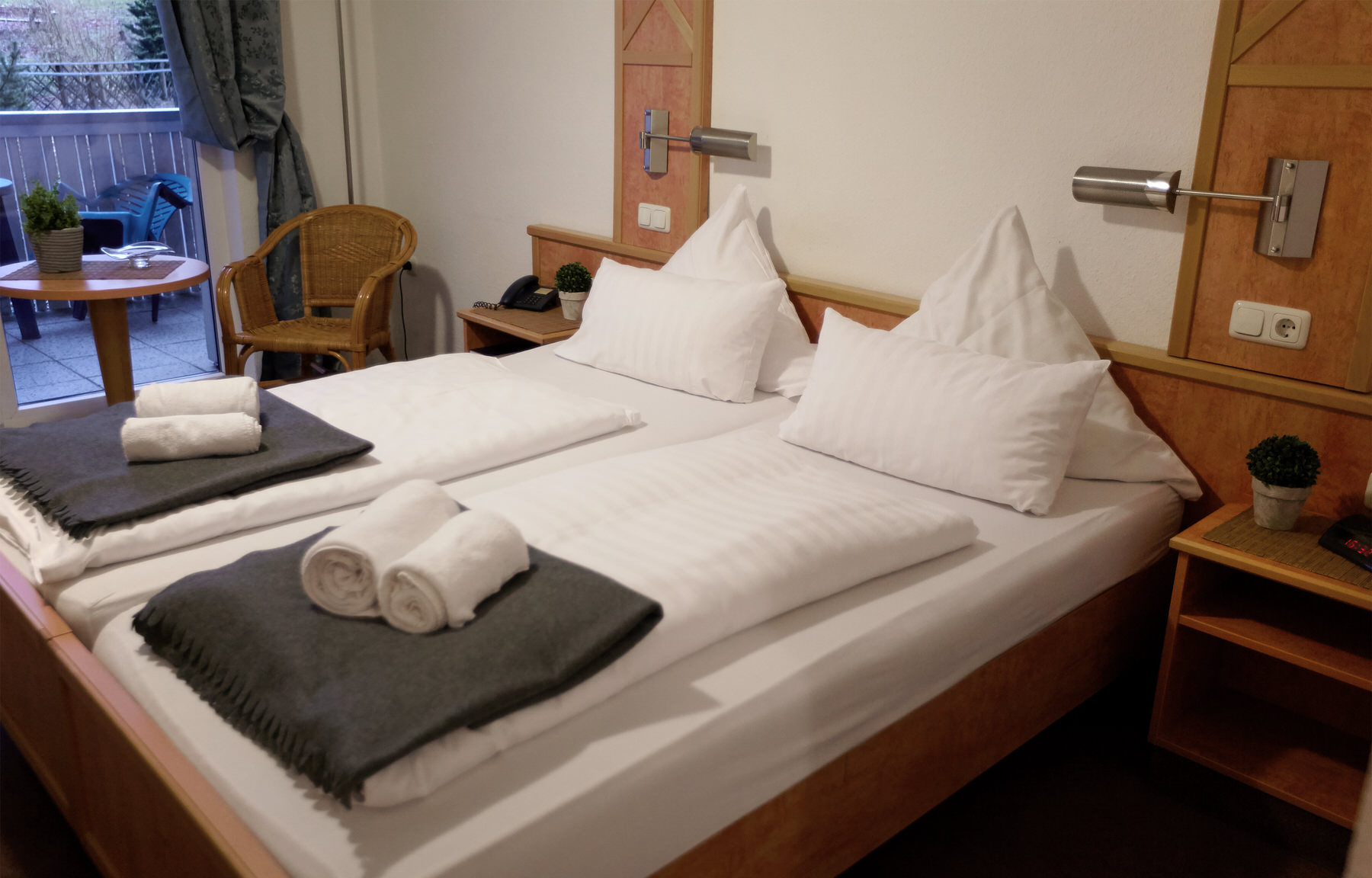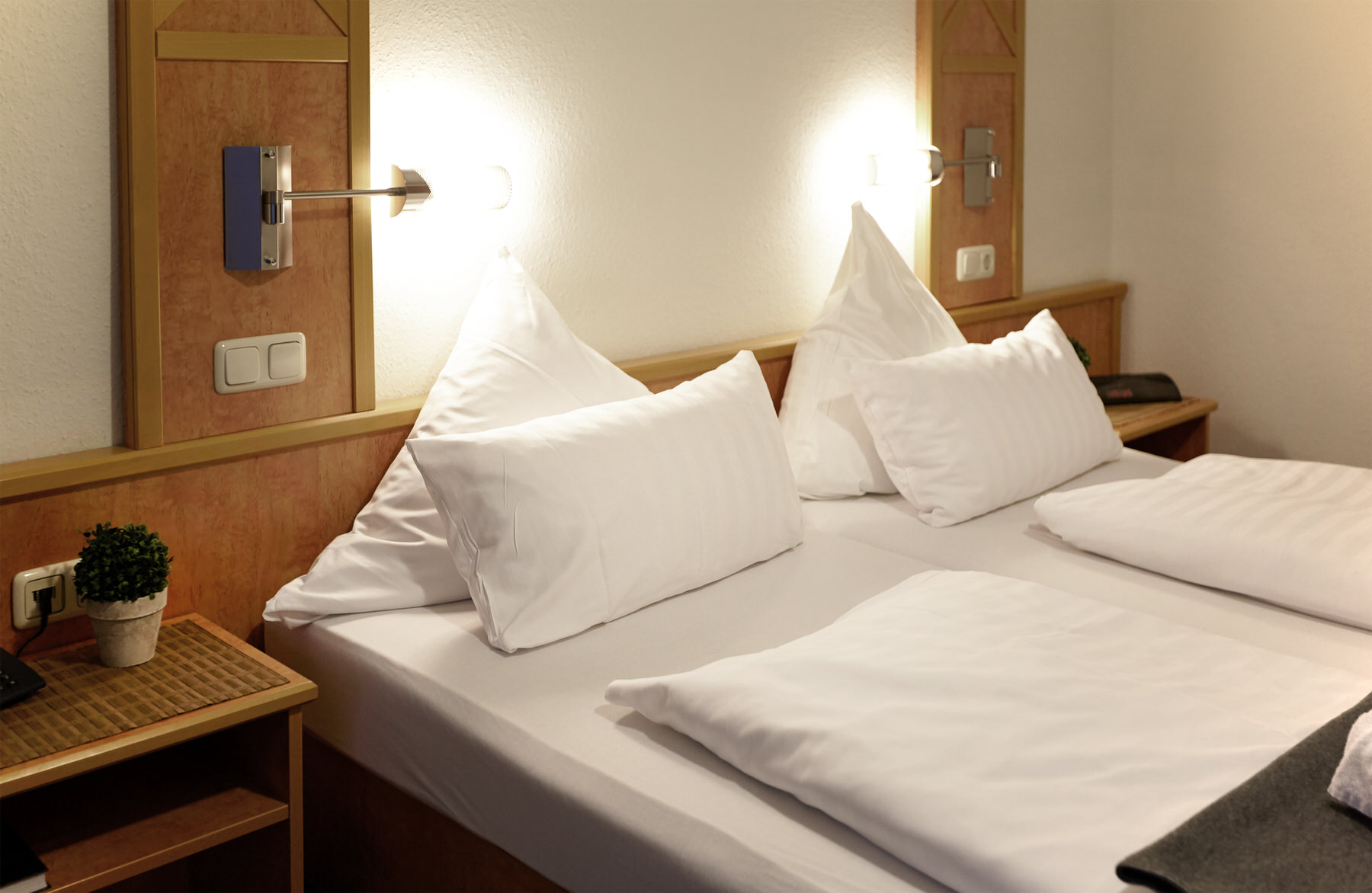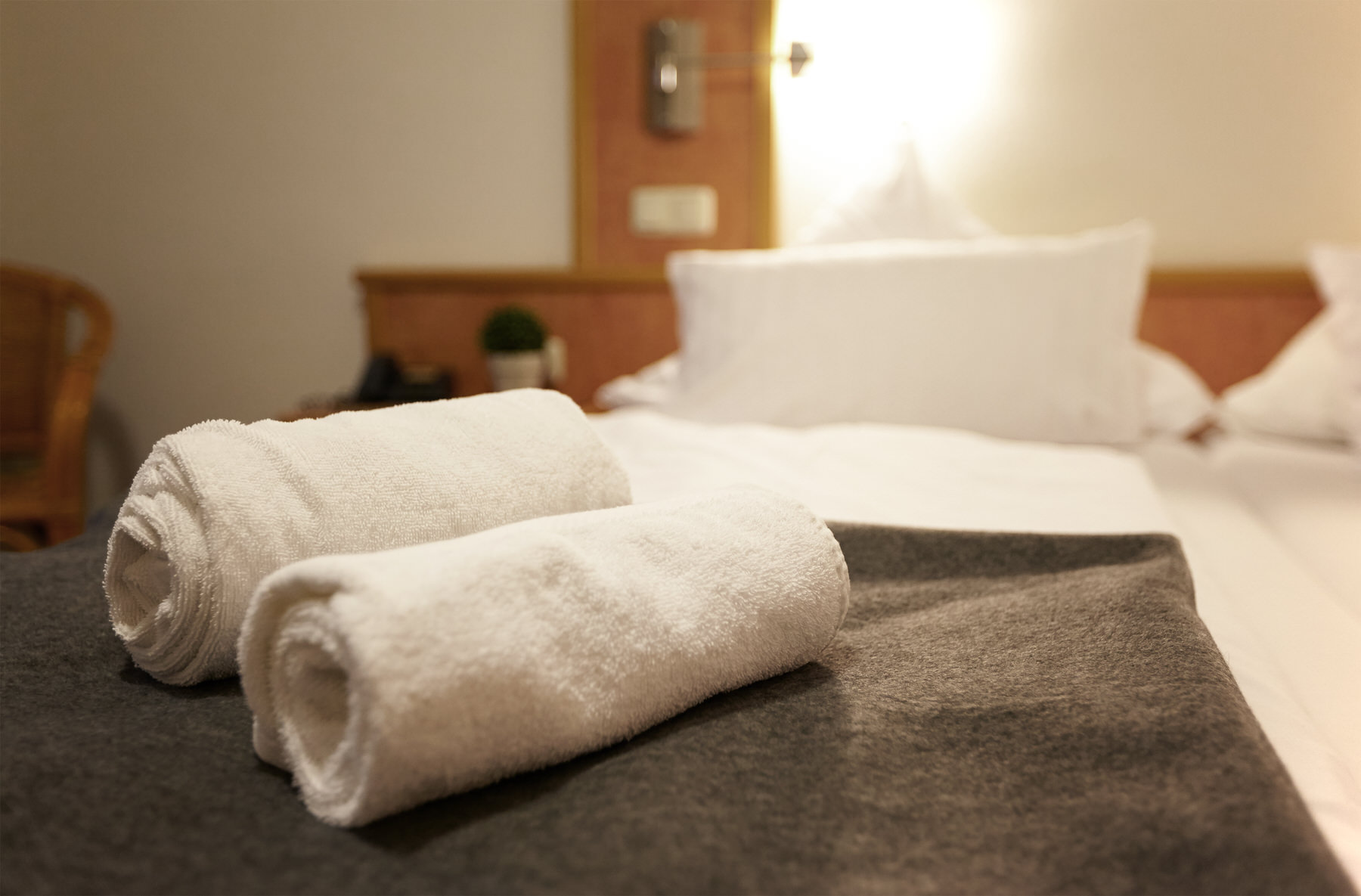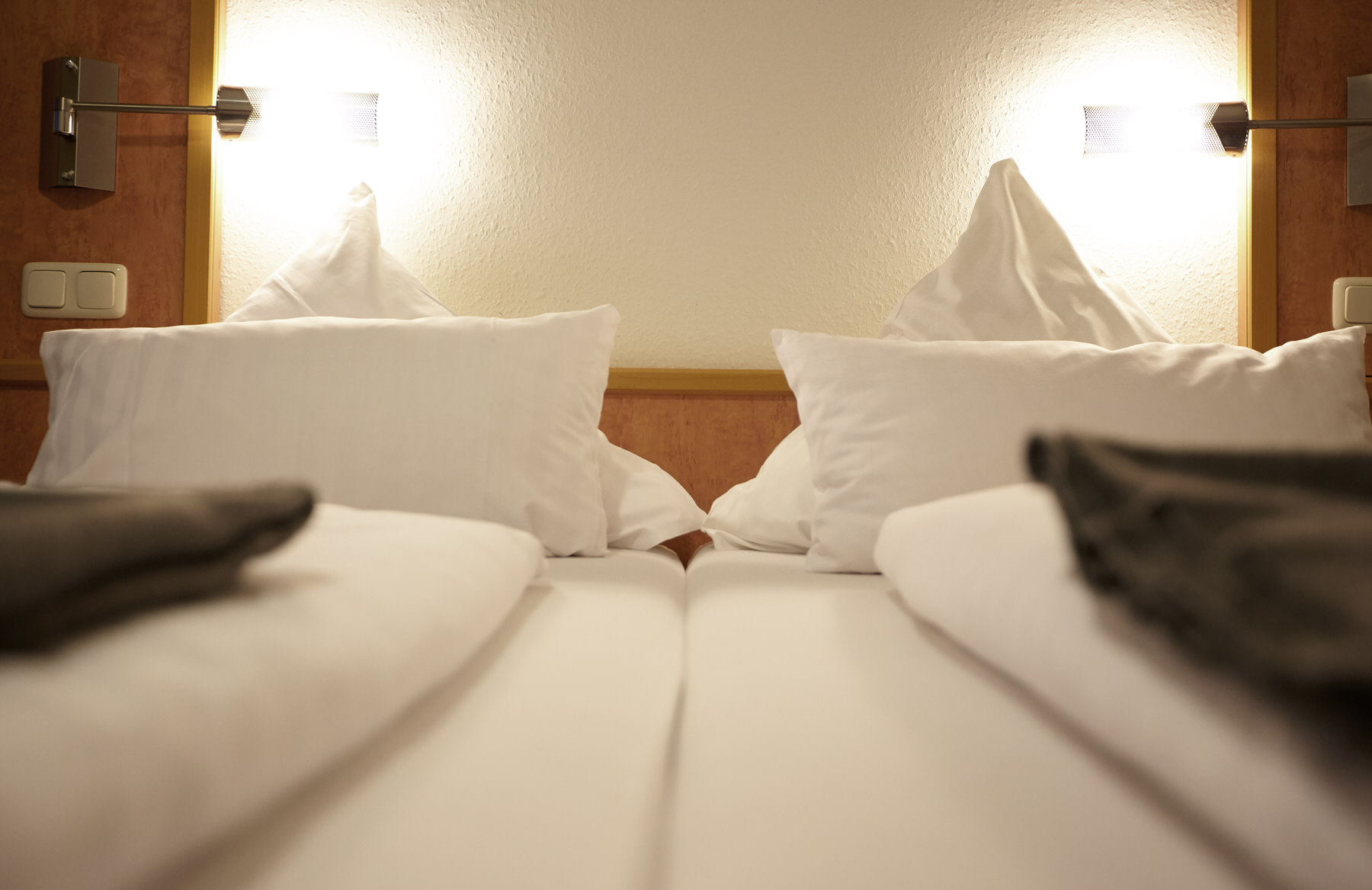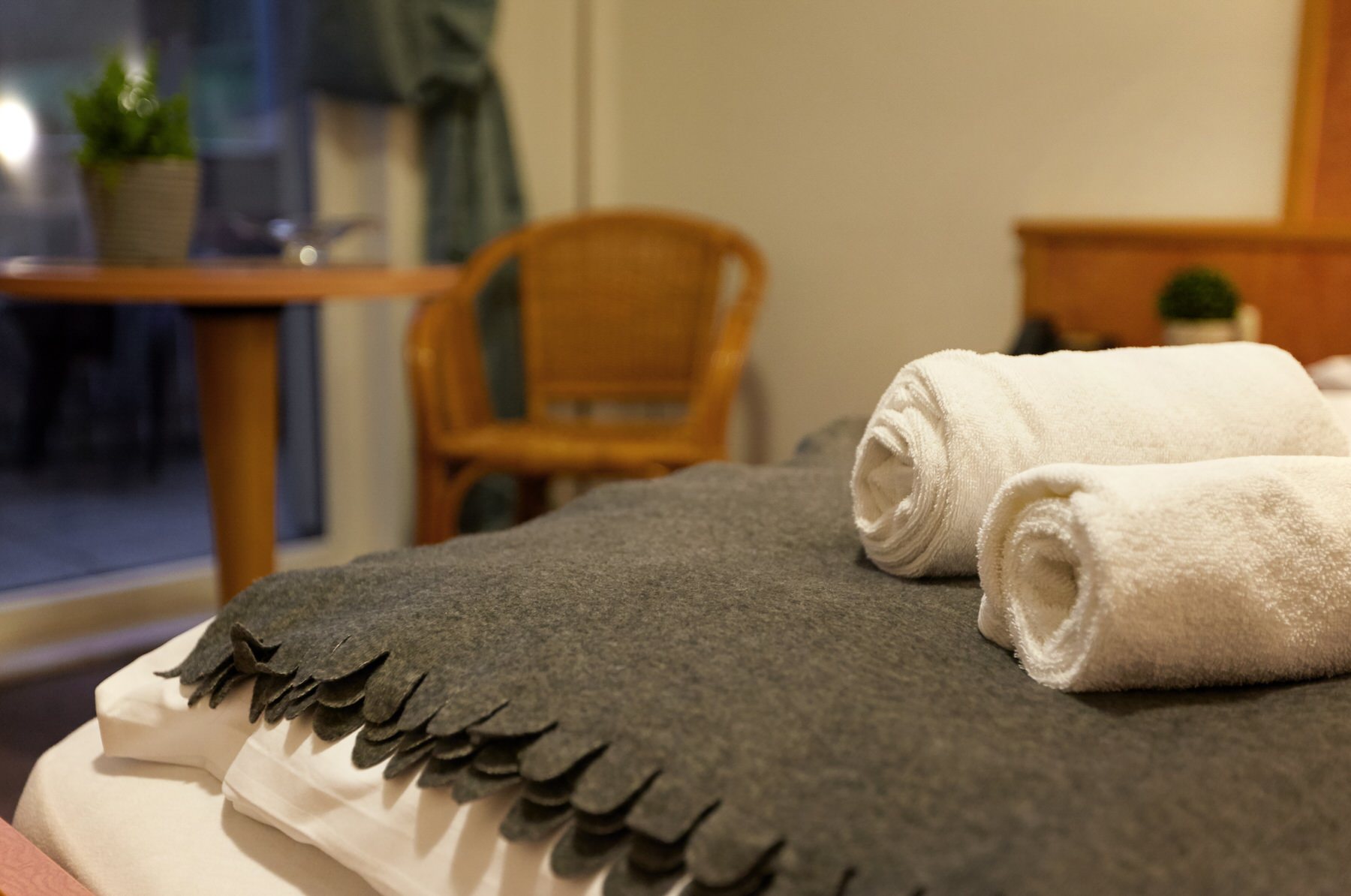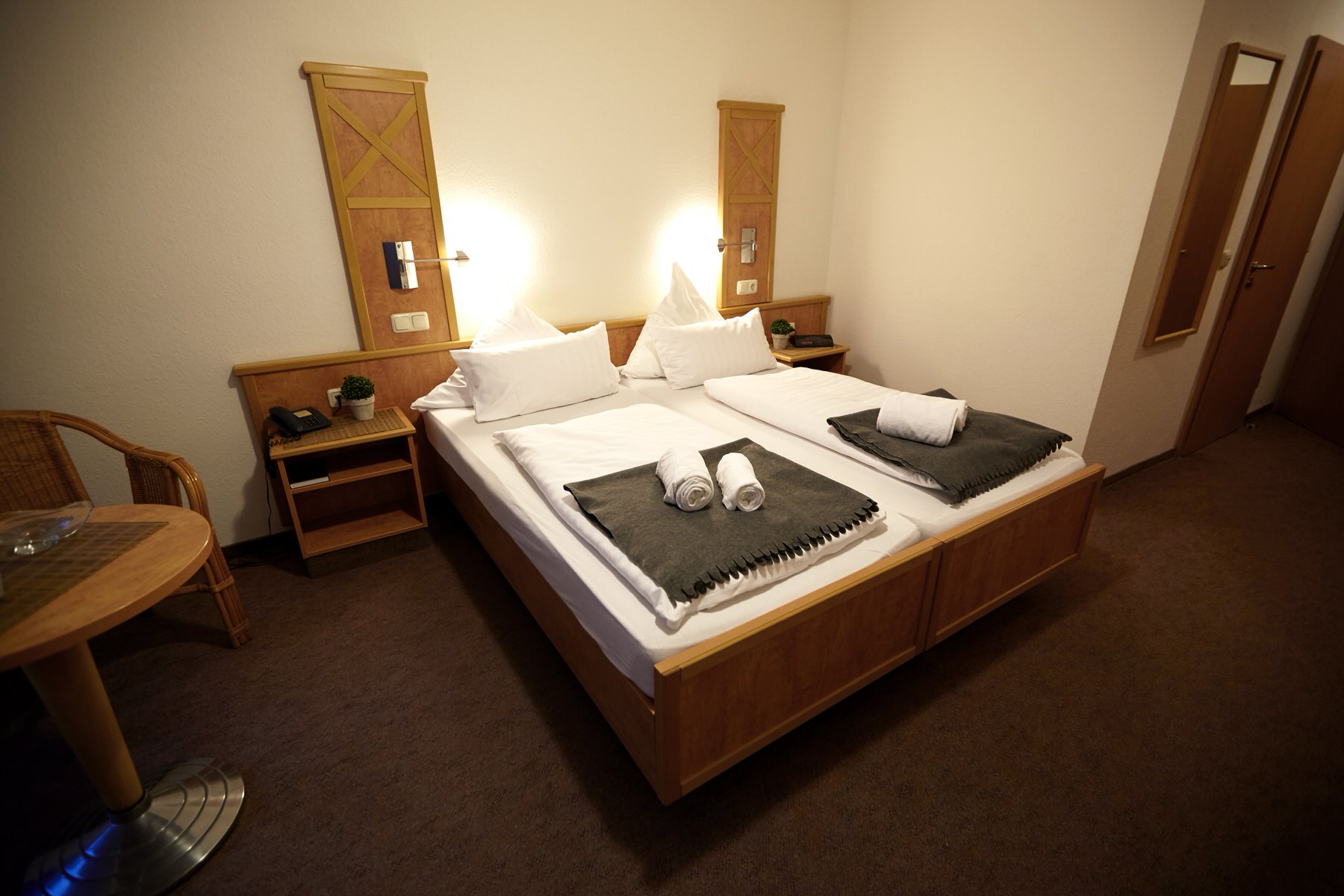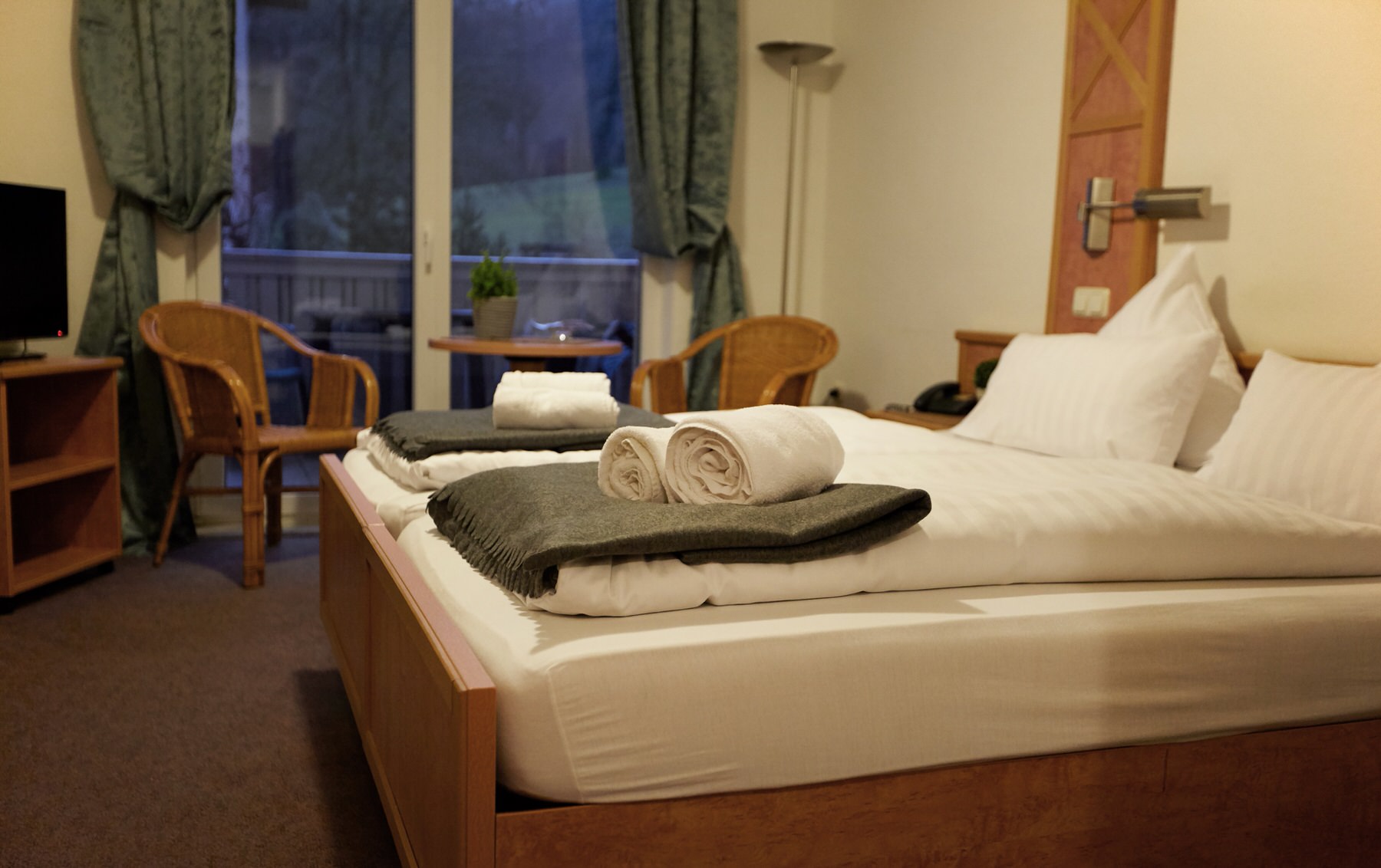 Children up to 3 years in their parents´ bed are free. Children up to 12 years are reduced.
Our prices and services are determined by season, length of stay, group size and type of arrangement. We grant discounts for group bookings and/or longer stay. Companies and business guests can book all year round at a constant reduces business rate if they provide their valid company address.
You can always find out the current prices and the available contingent on the right under "SEARCH & BOOK". Please note that constellations must always be made in the same way as the booking.
We will be happy to prepare an individual offer for you. Write us your wishes at This email address is being protected from spambots. You need JavaScript enabled to view it.
For our rich breakfast buffet we charge only 9 € p.P for overnight guests.
Check-in from 4 pm – check-out until 11 am. Early/late check-in/out can be booked for an additional 25 €.
Accommodation flat rate for ancillary services
Hotel accommodation is subject to the reduced VAT rate of seven (5%) percent in Germany. However, this only applies to services that directly serve the purpose of accommodation. All other ancillary services offered by us, such as swimming pool, sauna, fitness, parking,… must, even if they are included in the rental fee, be reported at the 19 percent tax rate (16%) in accordance with § 12 para. 2 no. 11 UStG.
At our hotel, these additional services are included in the room rate and are shown and charged at the rate of € 1.55 per person per night. Even if the guest does not make use of these services included in the room rate, he/she is obliged to pay the full agreed price. Please note that a possible reduction of the travel price, due to reported deficiencies in the above-mentioned additional services offered, can be made according to the Frankfurt table up to a maximum amount of 1.55€ per night and person.
Payment
You can pay us in cash, by EC card or credit card. In addition, we also send an invoice to company or business customers, provides that a current cost transfer from the company is available.
Payment for booked services is due on arrival. Experience shows that we have the most time here, errors can be corrected and we avoid long waiting times at departure.
You have left something in your room at the hotel.
No problem, we store all found items for half a year as required by law. Please contact us immediately by e-mail or telephone if you have forgotten something.
You can then have the items collected from us via DHL https://www.dhl.de/de/privatkunden/pakete-versenden/pakete-abgeben/pakete-abholen-lassen.html or another parcel service.
Please enter the following collection address:
Hotel Zur Burg Sternberg, Sternbergerstr. 37, 32699 Extertal, This email address is being protected from spambots. You need JavaScript enabled to view it.